Professor Sarah Lynne Bowman
by Hawke Robinson —
published

2019/01/20 23:48:00 GMT-7

,
last modified
2023-02-05T09:51:13-07:00
Professor and author
Website: http://www.sarahlynnebowman.com/
Location: Austin, Texas, USA
Services Summary List:
Provider Type: Educational
Details: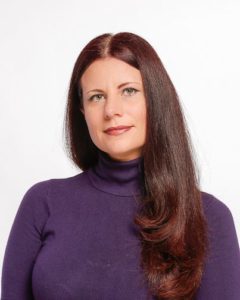 Sarah Lynne Bowman is a scholar, professor, tutor, editor, event organizer, and game designer. Bowman received her Ph.D. from the University of Texas at Dallas in 2008. She also holds a B.S. and M.A. from the University of Texas at Austin in Radio-TV-Film. In 2010, McFarland Press published her dissertation as The Functions of Role-playing Games: How Participants Create Community, Solve Problems, and Explore Identity. Bowman teaches as an adjunct professor in Humanities, English, and Communications at several institutions, including Austin Community College, Richland College, and Ashford University. In addition, she has several years of tutoring experience and works as a freelance editor.
Bowman publishes regularly and travels internationally to present her thoughts on the practice of role-playing. She served as an editor for The Wyrd Con Companion Book from 2012-2015 and currently is a Coordinating Editor for the International Journal of Role-playing. She was the lead organizer for the Living Games Conference 2016 and helped coordinate the Role-playing and Simulation in Education Conference at Texas State University's St. David's School of Nursing. Bowman also served a central role in organizing iterations of those two conferences in 2018.
Bowman's current research interests include examining social conflict within role-playing communities, applying Jungian theory to role-playing studies, measuring the benefits of educational role-playing games (edu-larps), the phenomenology of the role-playing experience, and connecting the enactment of role-playing characters with other creative phenomena such as drag and improvisational acting. In addition, she is a passionate advocate for emotional safety in role-playing spaces, working on the safety committees of several larp events. In order to create safer spaces in larp communities, Bowman regularly designs workshops, debriefs, Codes of Conducts, and consent mechanics.