Role-Playing Game Research
by Hawke Robinson —
published

2020/03/16 11:47:00 GMT-7

,
last modified
2022-10-21T17:14:51-07:00
Welcome to the RPG Research website. Since 1983 we have been actively researching, aggregating, and openly sharing the latest research on the effects and potential benefits of all role-playing game formats and their potential to achieve goals for educational, entertainment, professional, recreational, social, & therapeutic goals.
Why are you here? Choose from below to get to the resources most relevant to your interest. If you do not find what you are looking for, contact us and we will point you in the right direction. We have been involved with role-playing games since the 1970s and researching their effects and capabilities for ages 2 through senior adults, since 1983.
We are a 501(c)3 non-profit charity with more than 100 volunteers across 5 continents helping to improves around the world!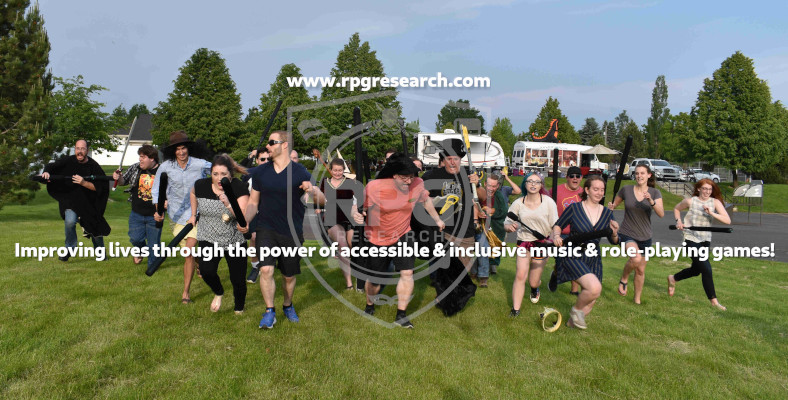 Watch our online streams: Youtube.com/rpgresearch or Twitch.tv/rpgresearch
Learn more: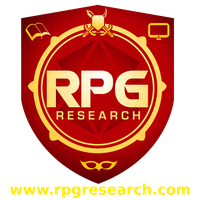 Email: info at rpgresearch dot com
US Toll-Free Phone: (833) RPG-INFO (774-4636)
Direct/Text: (509) 608-7630
Website: https://www.rpgresearch.com
Headquarters: 1312 North Monroe Street, Suite #114, Spokane, WA 99201, USA
Discord Chatroom: https://discord.gg/u8fqtVg
Twitter: https://twitter.com/rpgresearch
Facebook: https://facebook.com/rpgresearch
Instagram: https://instagram.com/rpgresearch
Youtube: https://youtube.com/rpgresearch
Twitch: https://youtube.com/rpgresearch
Peruse our massive Research repositories database aggregating the latest research since 1983.
Content items include:
Essays
Published papers
Books
Videos
Presentations
& much more
Our oldest research repository (3,800+ content items):
Our second repository (1,000+ content items):
Our newest repository (working toward aggregating everything here):
Please see our Volunteer Research Archivist Position to help us with this move.
Professional Consultation Services
RPG Research is a 501(c)3 non-profit 100% volunteer-run charitable organization. Our research and community programs are free to the public.
Some requests may be beyond the scope of our volunteers, and in such cases we refer you to others that may be a better fit for your needs.
Feel free to contact us first, and then we can decide if RPG Research is the resource you need, or if you should be referred to a number of other professionals in the field we can recommend based on their empirical evidence-supported practices.
One we can recommend, because our founder Hawke Robinson is also the founder of the other organization: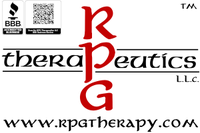 Educators
We have been developing and running role-playing game programs in schools and other educational settings since 1985.
More information...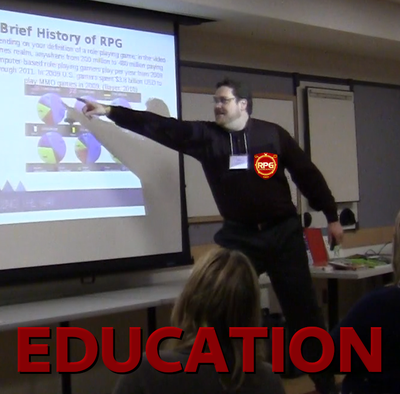 Therapists
We have been involved with role-playing games since the 1970s and studying their effects, including benefits and caveats. We have been implementing therapeutic "RPG Therapy" programs since 2004.
More information...
Other Professionals
Our founder has been involved with role-playing games since 1977, a paid professional Role-Playing Game Master since 1983, providing online and streaming tabletop games since 1996, and therapeutic RPG programs since 2004.
More information...
Non-professionals
Even if you aren't a professional looking for information to further your profession, our information, videos, and programs are extremely helpful to anyone interested in learning about role-playing games in general, wishing to become a better player or game master, and those just wanting to know just how many great opportunities they are in this field.
More information...
Wheelchair Accessible RPG Bus & RPG Trailers
More information...