Basic Site
by Hawke Robinson —
published

2019/02/02 18:11:00 GMT-7

,
last modified
2019-02-04T12:14:02-07:00
RPG Research is studying and providing accessible & inclusive, collaborative music and games, to globally help improve people's lives!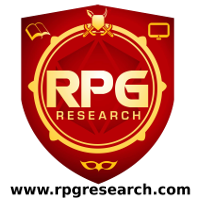 Why Are You Here?
Community Education Research Learn More
RPG Research is a 501(c)3 research and human services charitable organization, 100% volunteer run, providing community programs using collaborative music and games to help various populations including: ADHD, anxiety, ASD, at-risk populations, brain injuries, CP, Deaf/HoH, depression, mental health, muscular dystrophy, substance dependency transition, and many others.
We are an open, international community, sharing and working together with individuals and organizations from many areas of interest, with the goal of improving the overall human condition through cooperative experiential learning programs.

How Can You Help?
Join the Community Share Your Perspective Sign-up as a Volunteer Donate Participate in Community Programs
Join the Community

Share Your Perspective & Data

Sign-up As A Volunteer

 

Donate or Contribute in Other Ways

Learn More About RPG Research

 

Our Public Schedule